The cost of attending fitness programs is prohibitive for many seniors, who want to attend fitness classes, but cannot afford too.
For example a local gym offers a "Seniors Chair & Balance Class" twice per week that costs $7.20 per session for a 10 pack, or $40/month (8 sessions so $5/session if attend all).  Cost is an issue for seniors who want to attend but can't afford too.
Any government help to offset these costs is needed to allow more seniors to participate and stay fit.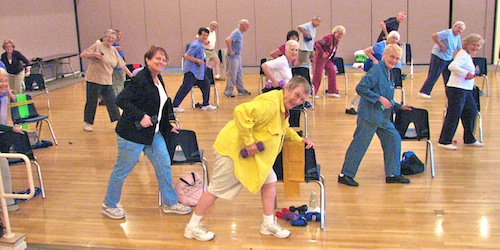 Notes from Brad
There is a real hodge-podge of government initiatives for seniors "healthy living", but none seem to be very active right now or have any funding available. I'm trying to find out if/when existing programs like those below might start up again, and what else is planned.
Living a Healthy Life – http://www.gov.pe.ca/health/livingahealthylife
Wellness Strategy and Grants – http://www.gov.pe.ca/health/wellness (will there be 2016 funding?)
go!pei – http://gopei.ca/home (but this doesn't seem to have any funding attached)
Also, I have raised the issue of "seniors engagement" at the Standing Committee on Health and Wellness and I will make sure seniors fitness is part of the discussion: