Taxes are complicated – too complicated – and government needs to work to simplify them.  Implementing a Basic Income Guarantee and raising the basic personal tax amount may help – but that's another discussion.
In the mean time a lot people, especially low-income Islanders, don't file their taxes and miss out on money available to them.  Today in the PEI Legislature Motion #79 "Maximizing Islanders' uptake of federal and provincial benefits" was tabled.  The main thrust of the motion is that we should urge Islanders to file taxes so they can get the money they are entitled too.  Enter the CVITP (Community Volunteer Income Tax Program).  Download the CVITP brochure by clicking here.
Community Volunteer Income Tax Program (CVITP)
If you are a senior or low-income earner then just call 1-800-959-8281 or visit this link or those below to find CVITP Tax Preparation Clinic near you.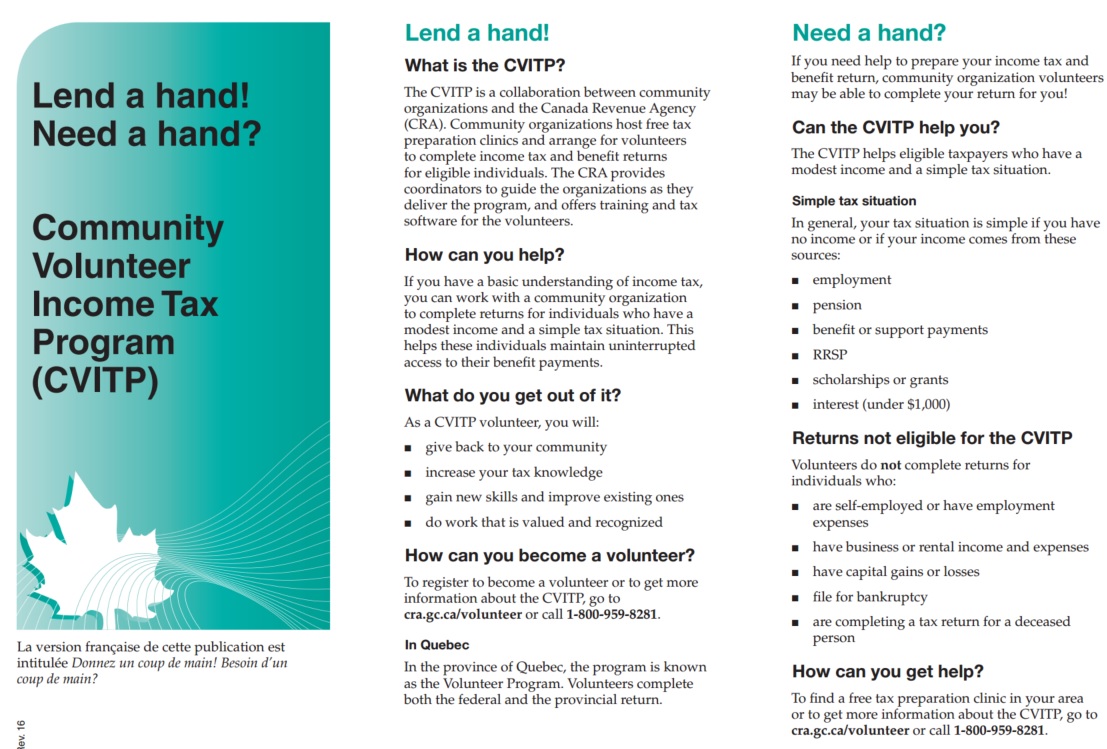 For example there are clinics on April 5th and April 19th at the Hunter River Public Library from 6pm to 8pm.
Tax Preparation Clinics – Hunter River, PE
Organization:
Hunter River Public Library CVITP Clinic
Contact person:
To make an appointment call:
Phone number:
902-621-2522
Location:

19816 Route 2

Hunter River, PE C0A 1N0

Email:
Clinic dates:
Clinic type:
With appointment
Client type:
For all
Language:
English
Number of volunteers:
2
Income information:
Does not serve clients that exceed the suggested income
Notes:

Clinic location is wheelchair accessible
Prior and current year returns