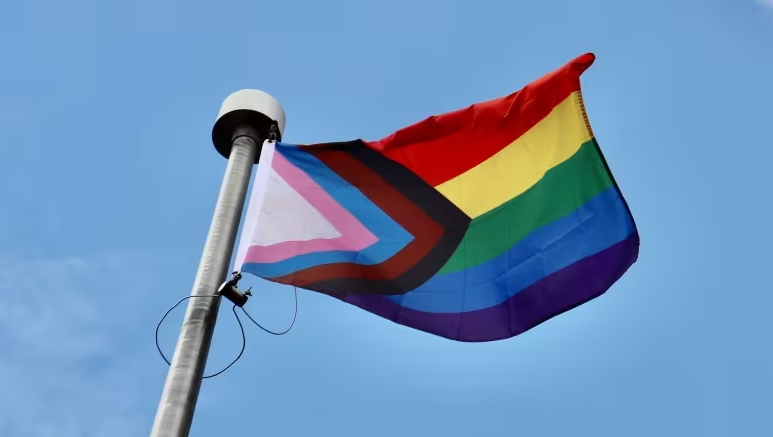 The following motion "Supporting the 2SLGBTQIA+ Community" was brought to the floor of the legislature for debate on May 24, 2023.  Please find my input at the video link and transcript below, where I supported the motion.
https://www.cbc.ca/news/canada/prince-edward-island/pei-legislature-support-lgbtq-1.6853649
Supporting the 2SLGBTQIA+ Community
WHEREAS the 2SLGBTQIA+ community continues to experience hate and intolerance in many forms;
AND WHEREAS politicians were uninvited from the 2023 Pride Parade and have been asked to do better;
AND WHEREAS the Legislative Assembly and its members have a duty to ensure our province is safe for everyone, regardless of gender identity or sexual orientation;
THEREFORE BE IT RESOLVED the Legislative Assembly express its unreserved support for the 2SLGBTQIA+ community and express its condemnation of hate toward the community;
THEREFORE BE IT FURTHER RESOLVED that each member of the Legislative Assembly commit to being a better ally of the 2SLGBTQIA+ community;
AND THEREFORE BE IT FURTHER RESOLVED that the Legislative Assembly urge government to ensure organizations like Pride PEI, PEERS Alliance, and PEI Transgender Network have stable, predictable and adequate multi-year operational funding;
AND THEREFORE BE IT FURTHER RESOLVED that the Legislative Assembly urge government to improve access to gender-affirming care and reduce out-of-pocket costs related to out-of-province care;
AND THEREFORE BE IT FURTHER RESOLVED that the Legislative Assembly urge government to expand education efforts in schools, workplaces, and within government to reduce intolerance and promote inclusivity
Speaker: The hon. Member from Rustico-Emerald.
Mr. Trivers: Thank you, Madam Speaker. It's a pleasure to rise and speak to this motion. I rise to support this motion. It's hard to imagine not rising to support this motion.
I like the approach that the Leader of the Third Party took. This is about – at its core, if you strip away all the verbiage around it, it's: develop respect, care, and love for everyone. That's just a great way to put it. Why wouldn't we all be striving for that?
I really liked his approach, as well, to refer to the Speech from the Throne. It really drives it home.
The culture of our province is something that many of our provincial brothers and sisters are always enviable of. As you all know, over time, culture shifts and changes. With population growth, our province has become more diverse which has enriched our culture. Whether it is members of the Acadian community, the BIPOC community, indigenous community, or the 2SLGBTQIA+ community – everyone, no matter who they are, who they love, who they worship, what language they speak, or the color of their skin should always feel proud and comfortable to embrace who they are.

My government is committed to working with organizations, to embrace our historical cultural components to be remembered and reflected on, but also embracing new and emerging cultures to ensuring they feel welcome and safe. To do this, my government will focus on improving education and awareness to foster togetherness and connectivity for all Islanders no matter who they are, their background, their sexuality, their skin color, or their beliefs.
I'm really proud to be part of a government that, it's clear, actually strives for those ideals. Now, I say that – some of the other notes that I took are that: Am I an ally? I definitely need to strive to become a better ally.
It's very clear that the challenges are there every day, whether that be in the hockey dressing room, at the local Lions Club, talking to my children; it's a constant struggle. It's not just because of ignorance. There was a lot of education that I had to have as a 51-year-old adult. These are things that I didn't necessarily learn in school and I've tried toeducate myself. I think just here in the Legislative Assembly has been a great education for me, but there is a lot of ignorance.
I learn from my children; in particular, my daughter, who has gone through the educational programs. She educates me on a lot of things that I didn't even realize that I wasn't an ally, and that I had bias, right? There's an unconscious bias, I think. Let's face it: probably, the older you get, the more bias you have because things have changed.
Last night, my son and I were watching the movie Meet the Parents. I was like, "Oh, Iremember that movie. That's so good. Ben Stiller (Indistinct)" but oh, my goodness.
Some Hon. Members: [Laughter]
Mr. Trivers: The amount of bias in there is– that was only 20 years ago, and it wasn't just the 2SLGBTQIA+ community; it was women. It was like, holy cow. So, it's great to see our society is evolving. We need to continue to evolve. We need to learn from our youth. One thing I'm very fortunate in District 18 Rustico-Emerald is I feel that many if not most of the communities are very inclusive, and people are trying to learn. I think if anyone heads up, for example, to North Rustico, you'll find a community that's very accepting. It's not limited to your sexuality, but it's like: you can dress how you want, you can hold the beliefs that you want, you can be part of pretty much any community, but people accept you for who you are. That's, I think, what the core of this motion is about, so I support it, and I want to thank the members for bringing it forward.
Thank you, Madam Speaker.
Some Hon. Members: Hear, hear!