#whatifpei had a way to brainstorm ideas to
improve our province?
Tag your idea with
#whatifpei on Facebook or Twitter
and we will!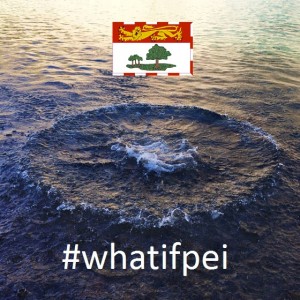 From Sandra Skeffington: What If PEI? When planning the new Sherwood school, there was enough foresight in thinking of the design and configuration to make changes. Designing a building that had spaces for 21st century learning...adaptable and flexible. What if PEI chose to change the configuration from a K-6 to a K-8 pulling students from Stonepark. Then Stonepark could shift to a 9-12 school helping with the overcrowding at the present 2 Charlottetown schools. Changing school configurations so that all are either K-8 (middle school philosophy that was recommended in a standing committee report years ago) or 9-12 across the Island, might start to deal with some of the challenges in education. Structures often dictate growth or stagnation...perhaps with the opportunity of building a new school it is time to think differently? ...